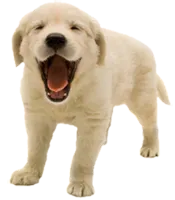 When you are looking for a veterinary care clinic you should be able to count on superior care and excellent service. At High Springs Animal Hospital, we have assembled an expert team of veterinary professionals to bring you the best possible healthcare for your pet.
Whether your pet is young, old, sick or in perfect health, High Springs Animal Hospital strives to provide the best vet services for your loved one. Here at High Springs Animal Hospital, we love all animals and we have companions ourselves! We take your animal's health as seriously as you do and will do our best to see that it is maintained in the best environment possible. Our talented staff is comprised of some of the nation's finest veterinary specialists from a wide range of backgrounds and specialties. All High Springs Animal Hospital veterinarians and staff have one thing in common, a sincere love of animals and an earnest desire to see them nurtured and cared for in the best of health.
Check-ups
To ensure the ongoing good health of your pet, High Springs Animal Hospital of High Springs specializes in comprehensive vet services like up-to-date vaccinations for your dog or cat as well as nutritional advice and quality protection from parasites such as ticks, fleas and worms. We also offer micro-chipping, dentistry, and weight loss care.
Surgery and more
High Springs Animal Hospital understands that surgery can be a scary thought, especially when it involves your beloved pet. Our animal doctors are certified in trained in surgical vet services. We provide basic spay and neutering of dogs, cats, and other domestic animals. We also specialize in soft tissue, orthopedic and surgery.
Diagnostic testing
At High Springs Animal Hospital, our state-of-the-art services facility is well-equipped to provide a comprehensive range of diagnostic testing including blood and urine pathology, radiology, and ultrasounds to help ensure that help our pets receive the best care possible.